Shopping Cart
Your Cart is Empty
There was an error with PayPal
Click here to try again
Thank you for your business!
You should be receiving an order confirmation from Paypal shortly.
Exit Shopping Cart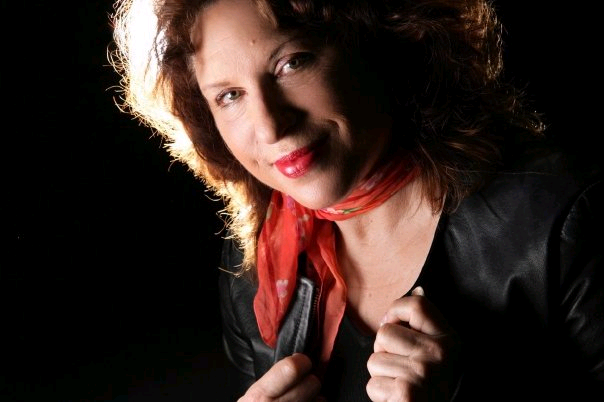 "Rumblings"…Synopsis of the Book and Screenplay
"Rumblings" is a modern day story which opens in the late 1990's and continues to the present day. It is an autobiographical story of Katherin FitzPatrick, the real-life "Lizzie Baines," a chocolate-chip-cookie-baking Mom/wife/Realtor. Lizzie has another life in black leather helping to turn at-risk teens and gang kids around who had landed in youth detention. Sometimes these kids were arrested and held for serious crimes, such as drug running, arson, gang shootings and murder.
The setting is the quiet Ahtanum Valley in Washington State, which, in the 1980's, boasted the most apple production in the nation. Over the next two decades, the formerly huge world apple production began to suffer for a variety of reasons. Starting small, but like the fanning of a flame, there was a growing outbreak of violence and crime among the immigrant Hispanic fruit pickers, and other Hispanic immigrants who decided that the area was perfectly positioned geographically for drug-running nationwide. Suddenly this quaint town, which was known for an almost "Mayberry" type innocence, was marred by the rising of gangs, mostly on the old north and east side of town, but was, nevertheless, present and growing. At first, the region was in denial about the existence of these gangs. Unfortunately, that created the perfect environment for this evil to grow to even more monumental proportions in the community over the next twenty plus years.
Our story opens in 1997, when Lizzie Baines, an active Christian in her church, is faced with the opportunity to make a difference in the lives of these at-risk and criminal youth. It involved facing the evil that was resident within them, straight from the powers of hell. Lizzie combated this evil with the greater force that she knew would win … the winning force and power which came from God. It was a battle for their very hearts and souls. They knew something evil possessed them, but they were helpless to combat or even identify it.
As Lizzie advanced more deeply into success by rescuing these teens from darkness and hopelessness through faith  Bible-based programs, she noticed that it was more than the gangs who were "rumbling" at times. It was the powers of hell that were "rumbling" against Lizzie for these trophies of grace that the evil ones had lost…the kids who had escaped from the darkness into the light and into a new life. "Rumblings" is the true story of the struggle and the battles to free these youth, showing the price that was paid and their real-life stories.
Lizzie began to see dark forces creep into her own life and family, as a "cult" leader, Larry Hilliard, succeeded in mesmerizing her family members, and stealing away their affections. Lizzie's teen daughter, who was a firefighter, was killed under very suspicious circumstances in a fatal forest fire. The very fire itself seemed to have a trickster, demonic personality and Lizzie wondered if she could find the strength to go on after her daughter's death. Lizzie stood at the burned-out death site in the forest, and cried out to God : "I am NOT down. This youth mission is NOT over, but it will continue!"   Lizzie told the devil, "With God's help … this battle is NOT over!"
That very year, in 2001, a program was created: The Young Lion's Youth Ministry Program, which can be facilitated by trained teams of caring men and women in any city in the world where there is a youth detention facility. People who care to participate in what Lizzie calls "The Extreme Teen Rescue," will find the 200+ page book of her messages and training tools very helpful for individuals who want to make a difference in the lives of these young people. "Rumblings" is more than a story. This story can be brought to life and success in your city as well!
Categories: None
/