Shopping Cart
Your Cart is Empty
There was an error with PayPal
Click here to try again
Thank you for your business!
You should be receiving an order confirmation from Paypal shortly.
Exit Shopping Cart
The Wish by Katherin Blackwood Fitzpatrick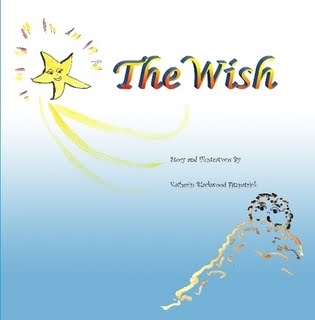 Katherin Fitzpatrick, author of Angel Promises is back with a book that is sure to please all ages. When a self proclaimed dull rock decides the life of a star is more glamorous than what she is experiencing, her friend The Wind steps in to take the dull, little rock on a journey. As the little rock moves from place to place, she changes to become something precious. But in the process, will she continue to strive to be a star shining in the heavens or become the little rock she was destined to be?
Packed with the sort of wisdom parents long to pass on to their children, Fitzpatrick teaches self acceptance through a light-hearted, entertaining approach. Don't underestimate the impact, however, on all ages, as this timeless story will become relevant to everyone. If you have ever wanted to be someone else, or thought you could never do anything with your life, The Wish will gently remind you that life is a process and even though you may think you are mundane, or dull, you have the potential to become precious. In fact, you are precious. It's just a matter of realizing the journey is as important as the end result.
 "THE WISH," now available through Amazon books, for $13.99
 Go to www.amazon.com enter books, then enter: The Wish FizPatrick
For all those who purchase a print version at $13.99,  the Kindle Book version is availalble for only $1.99 through Kindle Match!  This book also is available as an audio book! You will enjoy sharing this book with your child or grandchild! Be sure to check out all th new 5 star reviews. I'm really proud of them!

ISBN 978-1-456-47738-7
Copyright:  Katherin B. Fitzpatrick (Standard Copyright License)
Edition :2nd
Publisher: Amazon Create Space
Published: 2011
Copyright 2009: Katherin B. FitzPatrick 
Language English
Pages 50 
Any young kids in your world?
Actually, this is a big kids book in disguise! Enjoy my new illustrated children's book. The story is timeless, according to the reviewers. Handpainted color illustrations. Note the sale in the ad below--Kathie
Categories: None
/